WHAT I DO
I am a Master Life Coach + Motivational Speaker and your personal go-to for all things self-love. I serve up real talk, tips + tricks, inspiration and mucho mucho encouragement.
WHO'S IT FOR
People who wanna learn how to love themselves.
Here's the deal: The way that you love yourself is what determines whether or not you are the Beyoncé of your life or some struggling, unhappy, unknown artist.
I see the Beyoncé in you.
I help bring her center stage so that you can sing the song that God has placed in you heart.
Full volume. Unapologetically. Like the bad ass you really are.
HOW IT WORKS
⛹🏻‍♀️ 1:1 Coaching — We set up a free jam session to talk dreams, goals and obstacles. You get a chance to experience my vibe and see if it works for you. You then let me know if you're interested in continuing with our coaching partnership. I send you the agreement. You sign.
Easy peasy.
🔥🔥🔥We have jam sessions every 2-3 weeks so that fire under your seat stays all the way lit. 🔥🔥🔥
👩🏻‍💻 Online Courses — You can also check out my two online courses for some tremendo a-ha moment producing self-help that you can work on as your schedule permits:
✍🏻 Free Resources — Currently stretching your dinero between paychecks? I get. I've been there myself and I gotcha covered. Check these out right now: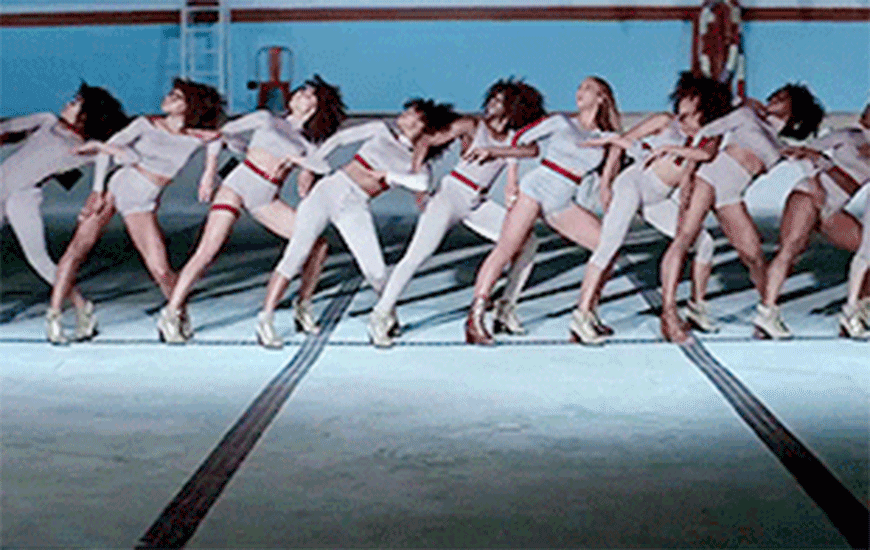 Now let's get in formation.
1. I once went on a date with a guy who didn't like my red lipstick so much so that he waited in the car until I went inside and took it off. Needless to say, I kicked him to the curb and I rock red lipstick every chance I get. Because I LIKE IT.
2. Many moons ago (and I mean many moons ago), my good friend and I went to Ludacris' album release party in Atlanta. We partied till the lights came up and then started walking back to my car. We see André 3000 in his ride about to leave. We walk up to his car, stick our heads in the window, look at him and then walk away. It was strangely awesome.
3. I love music so much that I named my daughter, Lyric. I talk about her often because she is my greatest teacher. I've never known love like this before and I thank God every single day.
4. When I was in college, I studied abroad in Chile. A group of friends and I decided to climb Volcán Villarrica. Thirty minutes into the climb, I realized that I had to go potty. It was freezing and there was no way I was poppin' a squat on the side of a volcano in front of everyone. I'm not sure how I did it, but I got through an eight hour trek up and down that volcano. I'll never do that again.
5. I met Jennifer Lopez at The Hit Factory Criteria in Miami because my then boss produced the salsa version of her single, "Qué Hiciste." When I introduced myself to her, she said, "Hey, I'm Jennifer." Girl, I know who you are. The entire world knows who you are. Still I thought that was so amazing of her. I was blown away by her work ethic -- she's the hardest worker in the room.
6. I love planners and washi tape. I recently purchased a digital planner from Holly Pixels (going green and using my iPad more -- two birds with one stone). I also am trying my hand at digital lettering using the Procreate app. I feel like I'm back in kindergarten learning how to write. It's friggin' awesome.
7. My aunt named me LaTisha Marie. When she was in middle school, she'd write stories and that was always the name of her protagonist. When she found out that Mama Terry was pregnant, she immediately predicted that I was a girl and that my name would be LaTisha Marie. I'm so glad. Otherwise, my name would've been Ignacio Jesús. They would've nicknamed me Iggy.
8. At my friend's summer camp wedding, I was voted "Most Likely To Die In the Woods." Needless to say, I probably won't go camping with you, but if you want to go to the beach, I am soooooo down. In fact, a dream of mine is to visit every beautiful beach on the entire planet.
9. At my cousin's sweet sixteen earlier this year, I realized that I am, in fact, getting older. I could not get down with the hip-hop they were playing. Give me some 90s Hip-Hop and R&B any day, honey. Hell, I'll even do the stuff from the 00s. This mumble rap stuff ain't for me.
10. When I was a little girl, I convinced myself that Phil Collins, the 80s pop star from the UK, was my dad. Mama Terry was flabbergasted. Couldn't nobody tell me nothing about my daddy back then. 🤣🤣🤣
now it's your turn.
👇🏽 👇🏽 👇🏽